Welcome to Song Garden Preschool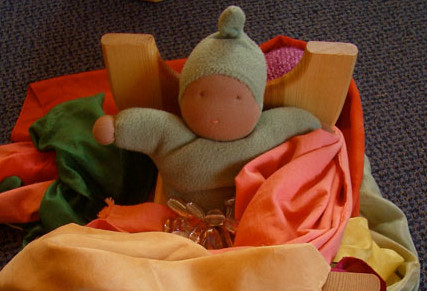 Now Enrolling!
*Central and convenient SE location (near Powell and Ceasar Chavez Blvd)
*Children's music program led by professional musicians
*Facilitated socialization opportunities
*Large indoor play-space
*Playground on site
Winner of Natural Awakenings 2011 Natural Choice Awards for 'Favorite Children's Daycare / Playcare in Portland'
Song Garden Preschool is a small intimate school nestled in inner SE Portland. To nurture the well-being of the growing child, we offer a healthy balance of focused activities and imaginative free play. Circle-time opens with a rich tapestry of poetry, song, and movement that reflects the seasons and Nature's beauty. The art of storytelling and puppetry brings vivid imagery and language to the child's world. Outside, our playground is enjoyed and explored by the children. Our mornings may also include music time, natural craft projects, gardening, and preparing and enjoying warm organic food.